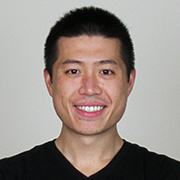 Bobby Lee
Bobby is creator and host of 2 Minute Finance. Check out the about page to learn more about Bobby.
Posts by Bobby:
April 21, 2017
There's a whole lot of upset people today who woke up to an e-mail announcing that Plastc has shut down. The company had aimed to create an all-in-one payment card that would let you store multiple credit and debit cards on one Plastic card, so you could slim down your wallet. The promises were huge. […]
August 25, 2014
(Image courtesy of Creative Tools on Flickr) Update at the bottom. Burger King added its name to the list of American companies potentially looking to move out of the country in order to dodge its tax bill. The strategy is called a "tax inversion," in which a company moves its legal base (a domicile) to […]
August 5, 2014
(Courtesy of bootleggersson on Flickr) Part of my goal with 2 Minute Finance is not only to provide personal finance education, but to also stoke a new passion for consumer advocacy in my friends. It's easy to complain about what companies or the government are doing to consumers. But it's not so easy to get […]
August 4, 2014
(Courtesy of teegardin on Flickr) Trying to find an easy and efficient way to track your money can be a pain in the rear. Most recently, I had to move bill tracking services from Manilla because they were going out of business. But monthly bills represents only one aspect of your personal finances. Just the […]
July 25, 2014
You shouldn't trust others to manage your money for you, you should learn personal financial management skills, and financial advice on cable television networks shouldn't be headed by everyone. I was recently interviewed by Mint, the web-based Personal Financial Management service. We touched on a number of topics, but most importantly, I give some insights […]
June 17, 2014
(Courtesy of Mastercard on Flickr) There's a new type of debit and credit card that will take the country by storm next year. The hope is to secure our card's data from thieves. But the way that card issuers are rolling out the technology right now will leave us vulnerable to scammers for the foreseeable […]
April 7, 2014
Image Courtesy of Mercedes-Benz Entry-level luxury cars promise to get you into a premium brand car at a not-so-premium price, or do they? We explores this question in our newest BuzzFeed post about the red hot 2014 Mercedes-Benz CLA250. The answer, might surprise you.
March 5, 2014
(Courtesy Wikimedia) JetBlue Airways rolled out their commuter flight voucher packs last week. But what are they, is it a good deal, and should you buy one? What is a GoPack? These 6 or 10 voucher packs allow travelers to prepay airfare at a predetermined price, between specific cities for a set number of flights. […]
February 21, 2014
Not the actual set of furniture at the center of this lawsuit (Courtesy: Overstock.com) When is a good deal a great deal at Overstock.com?  Apparently, whenever the company wants it to be.  A judge in in Alameda County, California ruled yesterday that Overstock posted misleading "compared at" prices alongside the item's actual sales price.  In […]
January 22, 2014
T-Mobile announced today it wants to be your new bank. Sounds odd to you? It should. In a weird "you should really investigate further, but this is still an intriguing service" kind of way. But I've done the homework for you and broke it down in an easy to understand way. What is it? Through […]